What Happens When Your Car Doesn't Pass Emissions?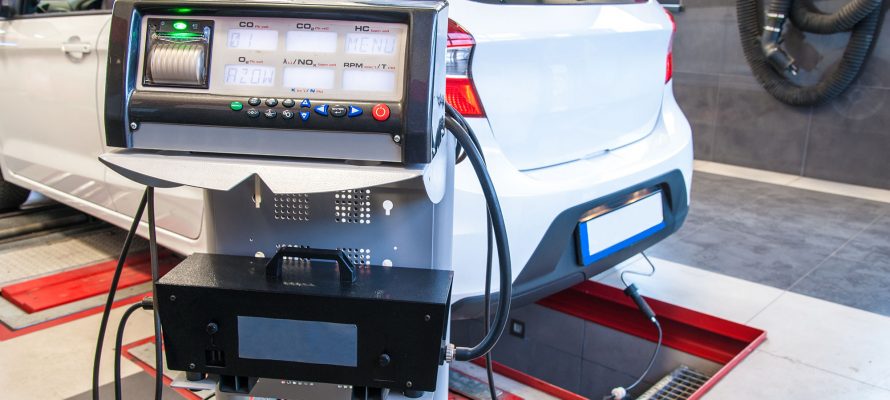 Wisconsin's Emissions Testing Explained
Vehicles are one of the top contributors to air pollutants which is why keeping tailpipe emissions at a minimum is key to improving air quality and reducing harsh impacts on our environment. While getting that emissions notice in the mail may seem like an annoyance and (yet another) thing to add to your to-do list, WJ Kuhn Automotive is here to make your life simple. We offer FREE testing during Station testing hours on a first-come, first-serve basis. We even offer repairs to make sure you pass with flying colors.
Wisconsin Emission Basics
Southeastern Wisconsin is one of the over 40 metro areas in the US with ground-level ozone levels that exceed federal air quality standards. Since the area is considered to be a part of the Lake Michigan air basin, it's one of the worst areas for ozone pollution. This is why emissions testing is so important for keeping our city clean and healthy. Here are just a few WI emission facts:
The Wisconsin Department of Transportation (WisDOT) sends notifications when emissions tests are required. i.e. new registrations, every other year prior to plate renewals (based on model) or change of vehicle ownership.
There are approximately 200 private inspection facilities in the area: WJ Kuhn Automotive provides completely FREE emissions testing in Oak Creek, WI.
Emissions tests include measurements of the following: nitrogen oxide, carbon monoxide, particulate matter, non-methane gases and formaldehyde.
Once your vehicle passes the emissions test, you can instantly renew your plates and receive the sticker for your plate—testing facilities have technology that automatically sends inspection reports to the DMV's registration system.
Why Might a Vehicle Fail Emissions?
There are a variety of mechanical problems that can cause a vehicle to emit pollutants such as a faulty fuel injection. Other issues that can lead to testing failure are malfunctions with the oxygen sensor, ignition system defects or a vacuum leak. You may see a "Check Engine" or "Service Engine" light illuminated within your dash which indicates that there is a problem with your vehicle.
My Vehicle Failed… Now What?
If your vehicle fails the test, you must have the emission-related repair fixed prior to re-testing. First, always review your vehicle's warranty to see what repairs may be covered.  If any repairs were made, the mechanic must complete and sign the back of your vehicle inspection report. It's important to bring this document with you when getting your vehicle re-tested. You have 180 days (6 months) from the due date on the registration renewal notice to pass an emissions test. WJ Kuhn is a recognized emissions testing and repair center—drop in anytime Monday-Friday between 7:30am and 4:00pm.
Tips to Passing a Wisconsin Emissions Test
The most important tip for passing an emissions test is to get started right away. This will give you extra time to get any repairs done before your plates expire. Here are a few other top tips for passing a Wisconsin emissions test:
Follow your vehicle's recommended, on-going maintenance schedule.
Verify there are no manufacturer recalls on your car's make and model—if you have a recall, take care of it right away.
If you have a "check engine" light illuminated, get the issue addressed by a certified professional before testing.
If your vehicle is idling or misfiring, be sure to address the issue before testing.
WJ Kuhn Automotive & Collision Center is here to help you avoid costly repairs, keep you safe on the road and pass your emissions test.  From factory recommended maintenance to major engine repairs, we are here and ready to serve you.
Schedule an appointment here, call us at 414-762-7900 or stop by our convenient location at 8511 S. Howell Avenue in Oak Creek.