Guide to Winter Tires
Posted on February 10, 2020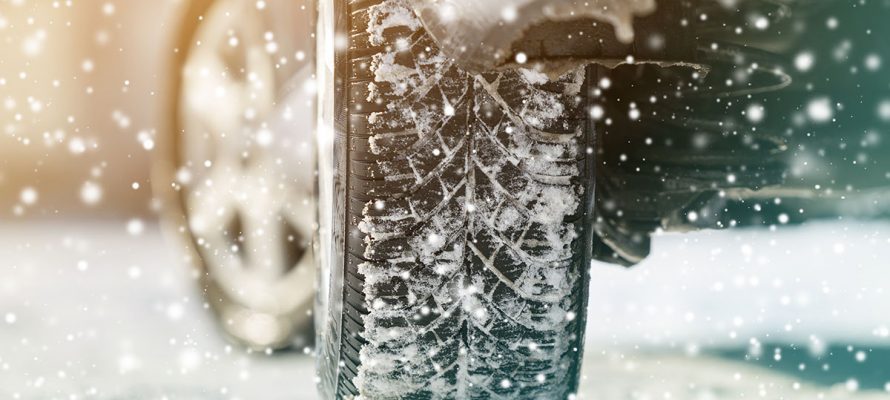 What to Look for Before you Buy
The basic job of your vehicle's tires is to keep the car controlled while on the road. Winter tires—commonly referred to as snow tires—give you high quality stopping power and the ability to handle your vehicle effectively in less-than-ideal winter conditions. While it may seem like a hassle to go through all the steps of changing tires back and forth each year, it makes a major difference in your winter drive! If you're wondering how to select the right tires for your car and what to look for before you make a purchase, we are here to help.
Do I Need Winter Tires?
As Wisconsin drivers, we often see temperatures in winter dip well below 40 degrees—which is the recommended temperature in which to switch over to winter tires for the season (that is if you don't already utilize all-season tires). Winter tires are very important for safe driving in cold weather, snow, ice, sleet and freezing rain. They are also highly effective at driving through unplowed snow.  All-season tires are also a great option, as they are versatile for all weather conditions. Get in touch with the automotive specialists at WJ Kuhn to help you select the best tires for your vehicle.
Winter vs. All Season Tires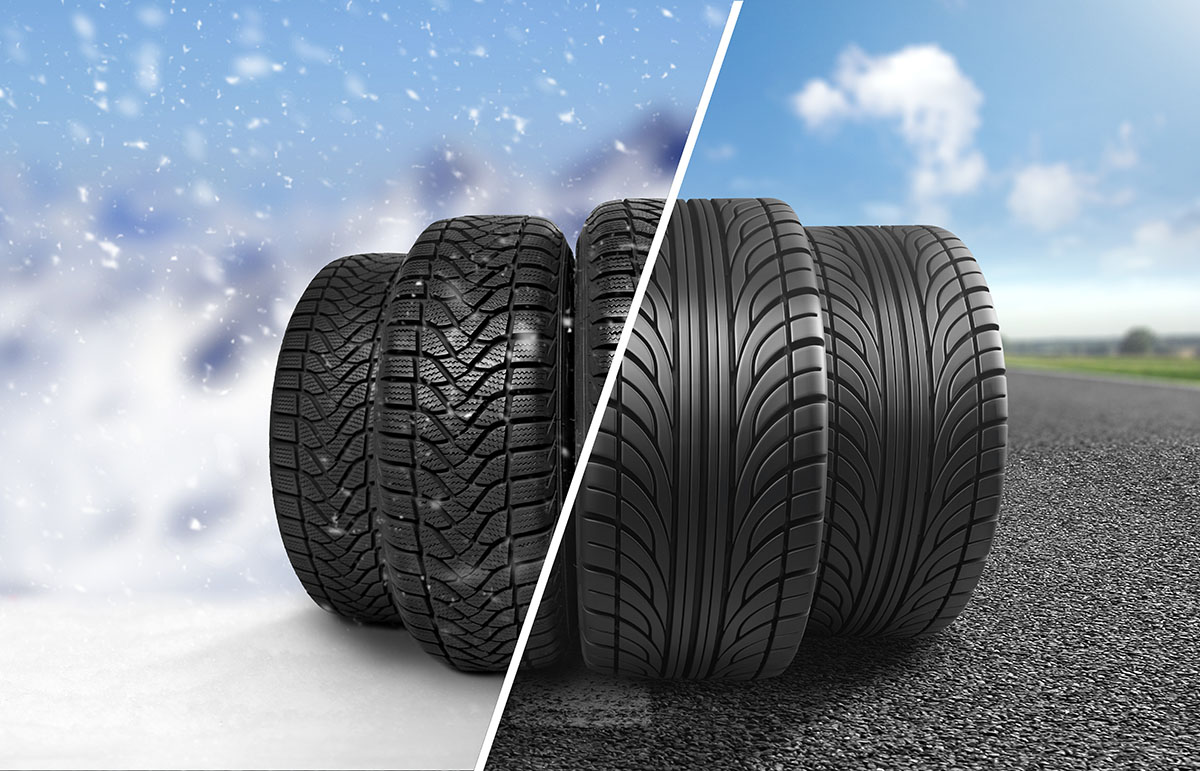 Winter Tires: It's a common misconception that winter tires are only needed when the roads are covered in snow and ice. Winter tires are not only for snow—they are also great in slush, ice and rain. They provide the best traction in all cold weather conditions when the roads are either wet or dry!
All-Season Tires: All-season tires are a wonderful option because they can be used throughout every season of the year. While they are not made of the same rubber compound of a snow tire, they are built to provide quality, all-season performance. All-season tires also tend to provide a smoother ride while also being most fuel-efficient. Get in touch with an automotive specialist at WJ Kuhn to help you transition to all season-tires today.
Qualities of Winter Tires- Choosing the Right Tires for Your Vehicle
Winter tires are all about the tread pattern—meaning the grooves and surface area of the tire. Large grooves provide a high level of traction which prevents you from hydroplaning. The narrow (or fine) grooves help to distribute packed snow in the right way to make it easier to maintain control on the roads. The tread of winter tires should have irregular patterns mixed with sharp edges.
Winter tires are made out of hydrophilic rubber which improves friction on wet surfaces. This material also creates a softer/more pliable surface for winter conditions. Since the rubber is more flexible it gives you better traction on both snow and ice.
Some winter tires come with studs—meaning small pins that are scattered throughout the surface of the tire to grip snow and ice. Studs are NOT allowed on Wisconsin roads (other than for delivery drivers, emergency vehicles, school buses and other special situation vehicles). Learn more about studded tire laws right here.
Drive with Confidence
This winter, make sure you're getting the proper traction, control and braking power in the cold weather conditions. Get in touch with our team at WJ Kuhn to discuss your vehicle's tires today!
Schedule an appointment here, call us at 414-762-7900 or stop by our convenient location at 8511 S. Howell Avenue in Oak Creek.